We're like-minded professionals who create scalable environmental solutions for regions and communities of all sizes.
Home » Team
Strategic Systems Engineering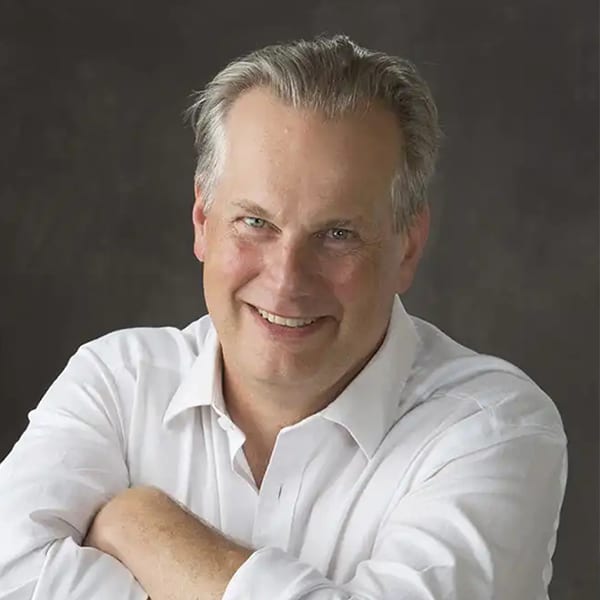 Hank Venema
CEO and Senior Engineer
Hank Venema is the CEO and Senior Engineer for Strategic. He is strongly committed to sustainable development leadership, innovation, and implementation. Hank brings a strong focus on climate resilience planning and surface water management to the municipal landscape.
Hank holds a PhD in Systems Design Engineering from the University of Waterloo with a diverse technical and management background spanning climate change, renewable energy, water resources, urban planning, agriculture, operations research, public health, and environmental economics.
Savini Jayasinghe
Communications & Project Manager
Savini Jayasinghe uses her on-the-field experience, as well as her background in policy and data analysis to assist with various hydrology and agriculture analysis projects. Her passion for creating a circular economy and sustainability is an asset to the team.
Savini holds a B.Sc. in Environmental Science and is the Communications and Project Manager for Strategic where she uses her creative problem-solving skills to build meaningful solutions and bring forth positive change for all stakeholders.
Ryan Spies
Senior Developer
Ryan Spies brings his academic experience as a physicist and his practical experience as an application developer to each new project. Whether automating particle accelerator experiments or gathering data, Ryan's physics background helps him understand the natural world so that he can express its operations as simulation code. Ryan also keeps up with the latest software development technologies to deploy the best solutions to the problems of tomorrow.
Ryan holds a M.Sc. in Physics from the University of Manitoba and has experience in cloud-based software deployment and full stack web development.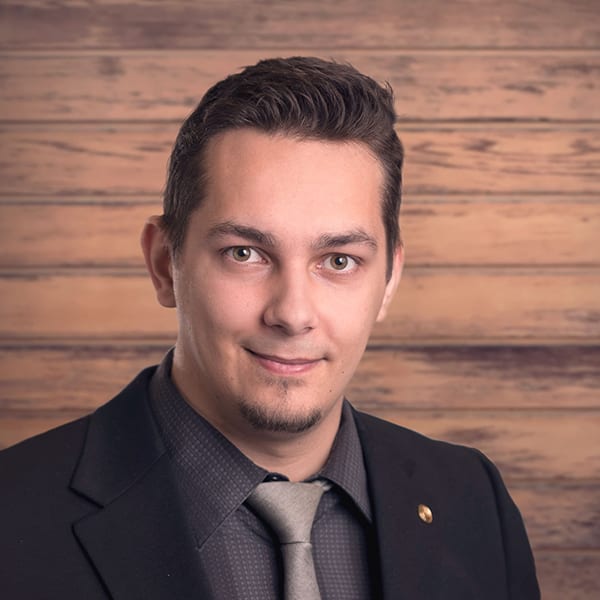 Scott Pokorny
Water Resources Engineering, E.I.T.
Scott Pokorny brings new knowledge for solving water resources and systems design challenges with a focus on hydrologic analysis. He is currently focusing on solving sustainable development challenges with optimization frameworks using parallel computing to overcome challenges associated with big data usage.
Scott holds a Master's Degree in Water Resources Engineering from the U of M. He has over half a decade of combined experience in research, consulting, and government in the field of water resources and climate change analysis.
Matt Sebesteny
Geospatial Analyst
Matt Sebesteny has a passion for finding pragmatic solutions to designing and building sustainable ecosystems. He's also collaborated with the City of Winnipeg and Province of Manitoba on several projects, including urban forest renewal initiatives, recreational angling support programs, Aquatic Invasive Species mitigation, bathymetric surveys, asset mapping, and geospatial systems design.
Matt holds accreditation in Geographic Information Systems and Project Management with a professional background in forestry, urban design, and aquatic watershed conservation.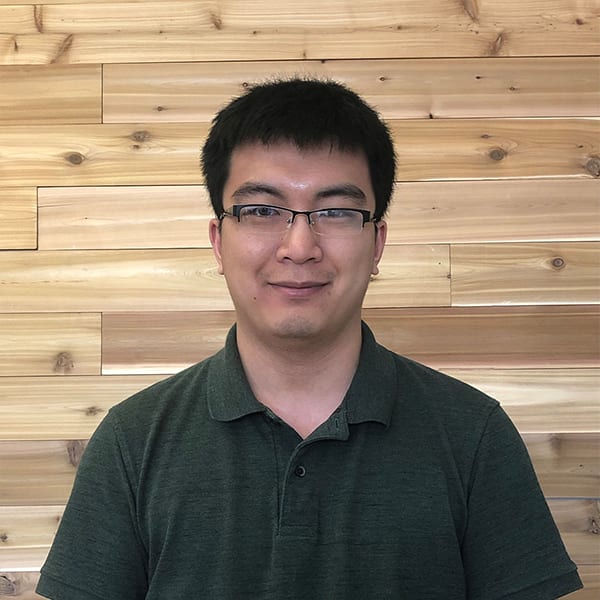 Patrick Lee
Software Analyst
As Strategic's Software Application Developer, Patrick Lee has developed geospatial analytics tools that simulate and showcase the impact of major flooding events and has used 3D modeling technologies with geospatial data to generate analytics and 3D visuals to promote informed decision-making.
Patrick is a University of Manitoba graduate with a B.Sc. in Computer Science, and has written software in C, C++, Python, Java, and has some experience in OpenGL development, and Android application development.
Andrew Murray
Hydraulic Engineering, E.I.T.
As a Hydraulics Engineer-In-Training at Strategic, Andrew Murray is involved with hydrodynamic modelling as well as design of water related infrastructure including dams, wetlands, and shoreline infrastructure.
Andrew holds a Master's Degree in Water Resources Engineering from the University of Manitoba, specializing in river ice processes, computational hydraulics and fluid mechanics. His past work at Manitoba Hydro and Manitoba Infrastructure included generation expansion, flow forecasting, and reservoir modelling. At the University of Manitoba, Andrew researched river ice processes with regard to ice jam flood protection and detailed fluid mechanics, while also working with urban water supply and hydraulic design.
Emma Ausen
Geospatial Analyst
Emma Ausen is interested in how interdisciplinary science and new technological methods can be applied to environmental problems. Her previous experience includes using geographic information systems to map archaeological finds, working in interpretation for Minnesota State Parks, and collecting field data in the Canadian Subarctic, Costa Rica and Israel. Emma is also interested in the use of Unmanned Aerial Vehicles for environmental data collection.
Emma Ausen is an M.Sc candidate at the Center for Earth Observation Science in the University of Manitoba. She holds a B.Sc in Environmental Science with a specialization in Conservation And Biodiversity. Her M.Sc research investigates beluga summer habitat use in the western Hudson Bay through remote sensing, geospatial analysis and photogrammetry.
Colton Toews
Communications Content Specialist
Colton Toews is passionate about using writing and visuals to improve Strategic's communications with key publics. He applies his experience from the Creative Communications program at Red River College and Second City writing classes to push Strategic forward. By creating interesting and meaningful content for Strategic, he improves brand awareness and motivates stakeholders. Colton is excited to work with ourteam to make Manitoba's future even brighter.
Nettie Wallace
Natural Infrastructure Engineering, E.I.T.
Nettie Wallace is fascinated by water quality monitoring, agricultural practices, and remediation techniques. Nettie is a Biosystems Engineering student at the University of Manitoba pursuing a specialization in Environmental Engineering. In her free time, she enjoys riding her bike and listening to live music.
Himanshu Sharma
Himanshu has a background in software development from his education, and a variety of personal projects he's worked on. He is passionate about leveraging software engineering to solve problems, and enjoys working on new projects which often synergize well with his education and allow him to further develop his skills.
Himanshu is currently pursuing a B.Sc in Computer Science at the University of Manitoba. He has experience in Python, JavaScript, Java, and R. As well as a variety of frameworks such Android, Flask, and React.
Outside of software his hobbies include geocaching, weight training, and reading.
Paul Cooley
Senior Associate in Environmental Monitoring & Assessment
Paul Cooley holds a PhD in Geography from the University of Manitoba with diverse experience in land, water, and ice projects in sub-tropical, temperate, and sub-arctic environments. With his strong capacity for innovation and leadership, Paul served as an adjunct professor at the Centre for Earth Observation Science at University of Manitoba and has been awarded data grants from NASA and funding from the Canadian Space Agency. In the private sector, Paul has worked with the World Bank, Canada Centre for Inland Waters, and enjoyed over a decade leading and authoring sections of major hydroelectric environmental impact assessments.
Jeff Diamond
Senior Associate in Industrial Computing
Jeff Diamond has 20 years of experience developing analytics solutions in a number of domains, including telecommunications, healthcare, cybersecurity, and applied cryptography, oil and gas and sustainable development. His area of expertise lies in operations research, with a strong background in applied mathematics, statistics, and stochastic modeling, queuing theory, machine learning, scheduling, simulation, and optimization.