Here's how we're helping our clients invest in their communities, for the present and the future
Winnipeg Metropolitan Region
Winnipeg Metro Region (WMR) has been working on Plan20-50, which is a long-term regional growth and servicing plan. This plan focuses on a 30-year window of collaboration toward a shared vision and long-term goal.
We've been working with WMR to establish a strong regional plan to protect water resources, while recognizing climate change patterns and their effects on resource assets. Plan20-50 works to facilitate economic competitiveness and growth while protecting land and water.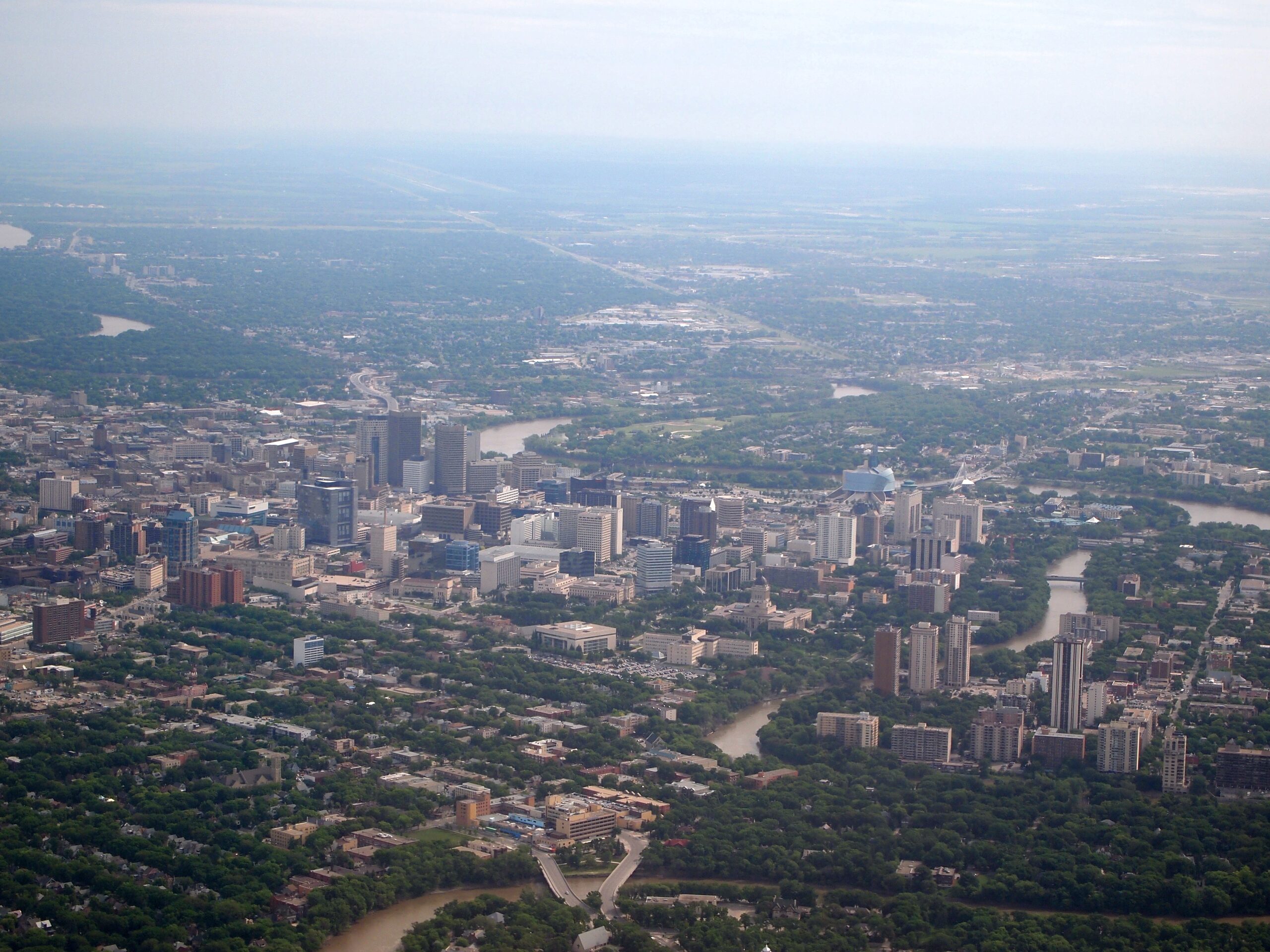 "With their forward-thinking expertise in watershed modelling, geospatial analysis, and computation, Strategic Systems Engineering has created an innovative solution for understanding climate-based risk in our region. Strategic's ability to communicate science and engineering concepts in plain-language has allowed us to participate fully in the development process, providing us confidence in the quality and impact of Strategic's work."
Colleen Sklar
Executive Director, Winnipeg Metropolitan Region
Seine Rat River Roseau Watershed District
The RM of Hanover, in partnership with the Seine Rat River Roseau Watershed District (SRRWD), is working on a flood and drought adaptation plan for sustainable water management covering the sub-watershed affecting the RM of Hanover that will identify a distributed water retention system based on natural infrastructure design.
The purpose of the project is to develop and demonstrate the business case for large scale investment in natural infrastructure on the agricultural landscape as a key adaptation to the elevated climate risk of both flood and drought, using leading-edge geospatial and hydrological analysis. This acts to provide valuable information for provincial and municipal governments to use to prioritize and invest in green infrastructure that provides an attractive ROI.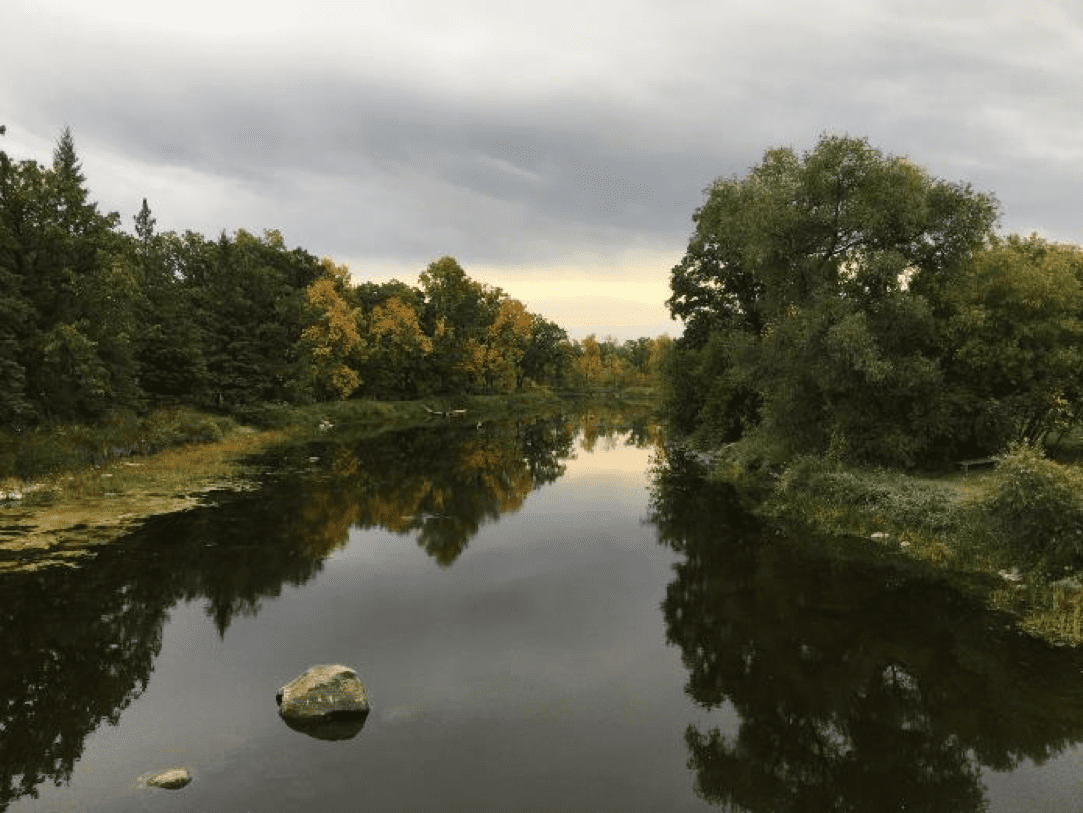 "SSE truly understands surface water management and they marry this innate knowledge with advanced technology (like LiDAR for detailed elevation mapping) to develop innovative solutions you just won't find anywhere else. They've also done a great job with predictive flood modeling on a large scale. No one else could've come up with this state-of-the-art plan, with the ability to strategically engineer and actually deliver on it"
Jodi Goerzen
Manager, Seine Rat Roseau Watershed District
Boyne Valley Water Initiative
In partnership with the municipality of Norfolk-Treherne, we're conducting a full feasibility study re-analysis of the Treherne Dam project. Originally drafted and proposed in the 1960's, this project represents a class of water pumping and harvesting infrastructure that's key to successful climate adaptation by providing increased water security for irrigators and water-cooperatives, as well as water quality benefits on the landscape for ecological improvements due to the addition of wetland habitat in the region.
Given the acute water shortages experienced in the past, this increased supply and management flexibility is required and becomes even more critical under warmer climatic conditions.
Wallace-Woodworth Climate Plan
We're working with The R.M. of Wallace-Woodworth and the accompanying town of Virden to deliver a feasibility study for the implementation of a   sub-basin level distributed natural infrastructure multi-functional water-retention storage network, in order to de-risk the area from flood and drought disasters which the area has suffered from several times in the past.
Likely the strongest example – in June 2014, the Trans-Canada highway was closed for over 24 hours and over $100M in economic losses were felt due to a severe flood event in the Scallion river over-topping the corridor.
The study will identify the size, number and location of potential sites, and build the investment case based on implementation costs, and various project benefits including climate risk (flood/drought) reduction, irrigation potential, water quality and habitat benefits. Detailed hydrodynamic and simulation modelling of the Scallion, Bosshill and Gopher watersheds will be done to develop a comprehensive benefit-cost analysis of retention storage with climate change sensitivity, and also design a relief system to help mitigate flood surges from forcing the closure of Highway #1 in the future.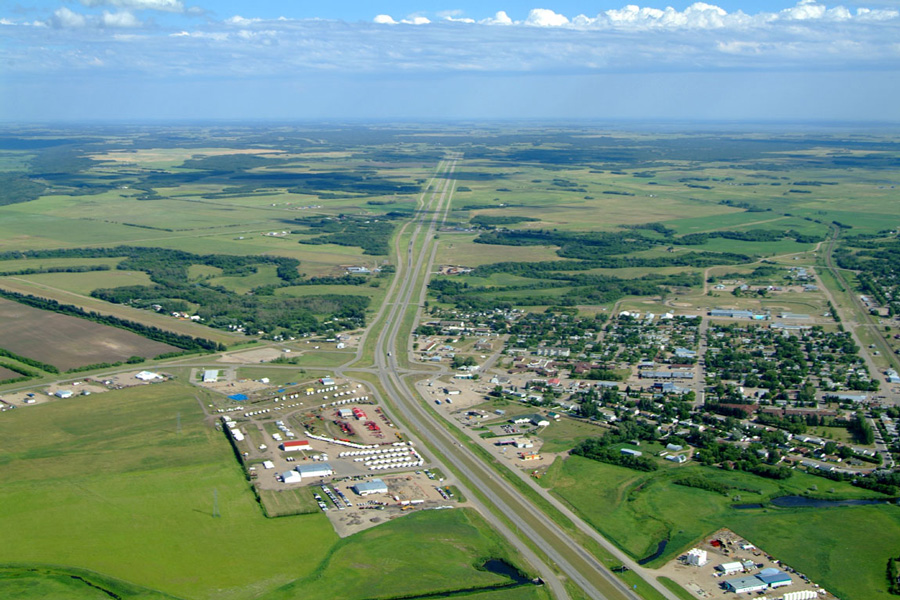 We're helping other organizations as well, learning about and working through their unique challenges.
Having the priveledge of working with such a range of clients also helps us gain the wisdom to further ourselves, to bring a more comprehensive solution package to you.